How are you doing? In today's blog post, we are going to discuss the amateur blog and what are the main mistakes a newbie bloggers make. I don't want to waste your time reading an introduction. We can skip directly into the main content, but bear with me, it's going to be a lengthy post, and I promise you will get the value for sure.
1. Lack of Passion
Everything starts with a passion, right? Our profession, hobbies, and many more essential things in our lives. But, sometimes, we can see that our love is not going with the way we wanted. Then what will happen? We will mess up, and everything will get ruined in the end.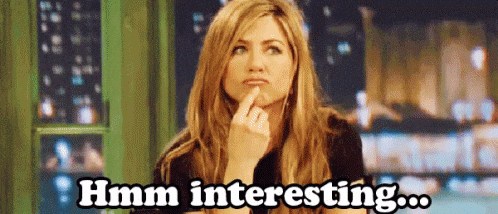 Passion is a strong and barely controllable emotion. Without love, we can't find happiness in anything. Okay, let's break the general talks. We will get directly into the matter.
1.1 Why Passion is Important in Amateur Blog ?
Blogging is not only a single day process or quick result activity. You have to work for months to years to get the best results. So, Without a strong desire, you can never run a blog for so long. We have seen many newbie bloggers quit their amateur blogs without giving a try. Most of them were need quick results and wanted to become a pro-blogger and need 1000+ realtime analytics views in less than three months.

Let's cut the crap and be realistic. You can't run a blog or win the game without a passion for it. If you aim to make some quick money, you can find many other programs on the internet. Affiliate Marketing, Fiverr, Domain Flipping is some of the ways you can make some real and quick money.
So, If you have no passion for creating a blog and make your brand, this amateur blog article will give you a clear idea. You should read these articles entirely and know the mistakes and amateur bloggers make. Let's move to the next topic, which is the mistakes in finding your proper niche.
2. Mistakes in Finding Your Niche
Do you know what is a Niche, and how to pronounce it? Well, when I started my blogging before 12 years ago, I have no idea what a niche is and how to pronounce it either. You may find a definition for Niche in google, but in the blogosphere, we can say Niche is a Topic or Subject.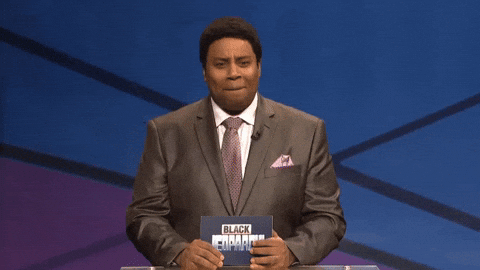 Okay, now you know what niche is. But do you know the importance of niche in blogging? Let's talk about how niche is vital in the amateur blog.
2.1 Importance of Niche in Blogging
Niche is significant in the amateur blogging. Because as we know, relevancy plays a crucial factor that helps to rank your website in the search engine result page, aka SERP. Without relevancy, a newbie blog is complicated to rank in the search engine and also very hard to get indexed.
PRO TIP: If you have any throat infection, are you consulting with an MBBS doctor or ENT Specialist? Now, finding your niche for the amateur blog is precisely the same.
Relevancy shows how your content is relevant to a particular user. If you publish multi-niche content, then your relevancy score will be deficient. Here the importance of niche amateur blogs appears. Let me ask you one question: If you have any throat infection, did you consult with an MBBS doctor or ENT Specialist? Your answer will be the first step towards selecting your niche. So, Choosing your Niche is very critical in blogging.
2.2 How to find Niche for Amateur Blog
Finding a niche is not rocket science. You can perform a google search to find the perfect subject. But, before googling, you need to understand your expertness in the topic. We recommend that you should proceed with the item you like the most.
PRO TIP: If you are good at any topic, make it your Niche.
Even though blogging is your passion, but for some people, it is there primary source of income. So, you have to make sure that the selected niche has enough potential to make money from the internet. You can read the article from Forbes, which can help you to choose your niche by using some formula.
3. Failed to Find a Mentor
Are you joking? I had spent lots of time reading blog posts, case studies, watching YouTube videos, listening to podcasts. And you are telling me to find a mentor. Why?
Since you are a newbie blogger and start from scratch, then you should find your mentor for the amateur blog. After researching-months to years, you may find things are going well and feel like I can handle this. But, trust me, you can't. I'm saying because I faced the same situation before.
So, finding an experienced person ion your niche is significant for amateur blogging. You can ask any questions privately, use his experience and skills to enhance your website structure and business goals.
3.1 How to find a Mentor
I hope now you realized the importance of having a mentor for your career. So, the next question will be how to find a mentor in my niche? It's straightforward.
When you started blogging, definitely you have joined with many Facebook blogging groups and related forums. Is int? You can find the industry leader or the growth hacker on your niche from there. You can personally ping him or her and ask them to be your mentor. I believe most of the mentors and industry leaders are very keen to help amateur bloggers.
To know more about how to find a perfect mentor, you can use these 15 steps mentioned in the wiki on how website.
4. Create A Master Plan And Maintain An Activity Sheet
Now you know how to find your mentor. Let's move to the next heading, which is related to Planning.
How many of you have created a master planning for your niche blogging? Nobody? Yeah, I know you will. But it's stuck.
Creating a master plan and daily activity sheet is very important in amateur blogging. Since you are new to the blogging and have the only piece of information, you must create your plan today itself. If you are looking for short term or long term blog, whatever it is, you have to work on your marketing strategy plan right now! Without a proper program and daily activity records, it is hard to track the progress and results.
Let's watch the above video on how to create a master plan to start your business online. By using the method and activity tracker, you will get a clear picture of where you are standing right now. So, let's make one.
5. Choosing a Brand Domain
Are you planning for a long term blog? If yes, then choosing a brand domain is very important for you. The first unwritten rule of domain hunting is it should be short, crisp and clear. If the domain pronunciation is clear and memorable, then customers can easily recognize your blog.
Either you can go for a new brand domain or buy an expired domain from online domain flipping websites. If you go with the expired domain, then you should consult with your mentor or any skilled person. Because there is some chance, you will get end up with buying a domain with a weak backlink profile or the penalty one. Read Matthew Woodward 's step by step guide on finding the authoritative expired domains.
6. Find the Best Hosting Provider
Now you have you're a brand domain. What Next? Yes, it is regarding finding the best hosting provider for your registered area.
How can you select the best hosting for your amateur blog? Don't worry; you don't have to spend plenty of time on it. If you are looking for a long term strategy, go and directly speak to the customer support team. They can help you to get some offers or coupon codes.
PRO TIP: If you buy a domain and hosting from the same registrar, you can save some bucks. Also, you can chat with the support team and ask for some discounts or coupons.
Do you want to know the best hosting providers? We can help you with that. Before choosing a hosting provider, make sure they are providing enough features for the hosting package. Some of the essential hosting features include:
If the hosting provides Unlimited Websites (optional)
Check the Free SSL Certificate is available
Make sure it had Unmetered SSD Storage
Get Free Domain for 1 Year (Save some money here ;))
Unlimited Parked Domains
Unlimited Subdomains (Better, If you go for a multi-niche website)
Website backup
Google Adwords Credit
Automatic Malware Removal
100% Free Migration
Monthly Average Site Traffic
Free email accounts
No, you know what the primary thing we should focus before buying the perfect hosting is. Now, let's check about some top hosting service providers.
Top 10 Hosting Providers for your Amateur Blog
Bluehost
HostGator
Hostinger
GreenGeeks
DreamHost
SiteGround
A2 Hosting
WestHost
GoDaddy Hosting
Site5
If you need more clarification on how to find a perfect domain for your amateur blog you can read the article form google domains.
7. Choosing the best CMS for your amateur blog
Do you know why choosing the best content management system is very important for your amateur blogging? CMS is the backbone of any website, and it is a platform where your site is building. Like as choosing the domain name, you should go through some criteria before selecting the CMS. The platform should be easy to use, fast and secured.
Some of the top CMS for your amateur blog includes:
1. BigCommerce
2. Bitrix24
3. Blogger
4. Drupal
5. Ghost
6. Joomla
7. Magento
8. PrestaShop
9. Shopify
10. Textpattern
11. TYPO3
12. Wix
13. WooCommerce
14. WordPress.com
15. WordPress.org
8. Website Design:
Now you have a niche, domain and hosting for your amateur blog. But if you don't have a clean, responsive and good looking website, what will happen? Yes., you will not get any traffic and eventually lose your ranking from the search engines as well.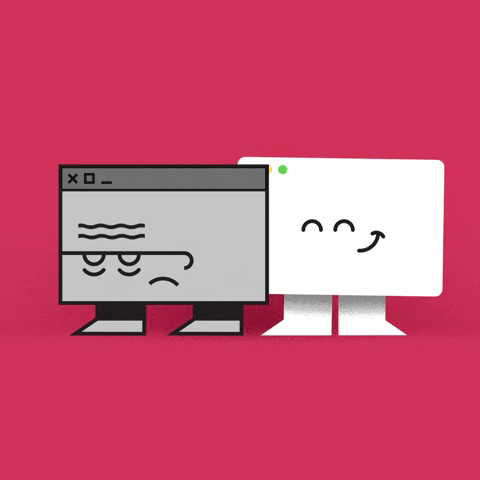 So, finding a website design for your amateur blog is not a significant matter. You know there are plenty of websites in the market which provides perfect website template for your amateur blog. But, before buying a premade templates from outside theme providers make sure it perfectly fit for your niche.
PRO TIP: Know Your Usage and Don't go for flashy premade templates for the sake of website looks and feel.
Before choosing the domain, make sure you have to meet the minimum requirement of your design. Else, you can go for custom design by hiring skilled persons. Some of the critical points you must check before buying a theme include:
8.1 Responsiveness & Mobile Friendly
The first important thing we make sure is the template must be responsive to any device type, and it's mobile-friendly. The responsive deals with the layout and website structure. If the responsiveness not correctly implemented, then it may lead to a broken formation in many devices.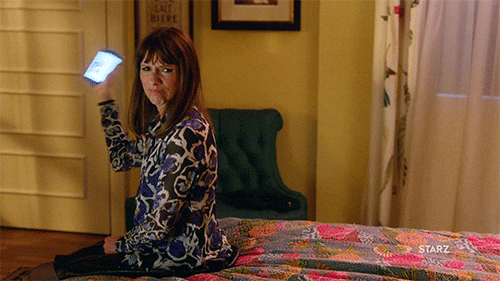 A mobile-friendly website has enormous power on ranking in the SERP. As we all know, mobile users are increasing day by day compared to the desktop. So, if your website still not mobile-friendly, you may lose massive traffic. You can check the mobile-friendly by using the Google mobile-friendly test tool. 
8.2 Simplicity & Lightweight
Simplicity is the key. Why do you need a theme with lots of flashy icons and design? Is it serving your niche purpose? If not, then you don't need to use any of them. Simple, minimal, clean and lightweight themes are very best for amateur blogs.
Some of the simple and clean themes for your amateur blog include:
GeneratePress
Astra
Zakra
Essence Pro
Divi
8.3 Website Loading Time
Do you like buffering? Hell no! and nobody does. Thus, I think you have a website with more than 4 second loading time. What will happen? Yes, you will lose traffic. Nobody likes to wait more than a particular time. Therefore, you eventually start losing website traffic.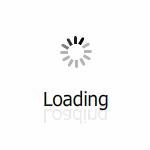 We could reduce the loading time by updating the codes, installing some cache plugins, compress image size, etc.
But, if you are going to buy a template from the developer, make sure there test or demo website is loading very fast. You can use page insight tool from Google to check the loading speed of a website. 
8.4 SEO Friendliness
SEO is essential for any website. When the theme is complicated and not SEO friendly, then, the chances of ranking your amateur blog will be a nightmare.
The primary thing we should check with the permalink is the URL structure of your website. If it is not user friendly and very lengthy, the chances of rankings are meagre. Make sure the URL are well-formatted.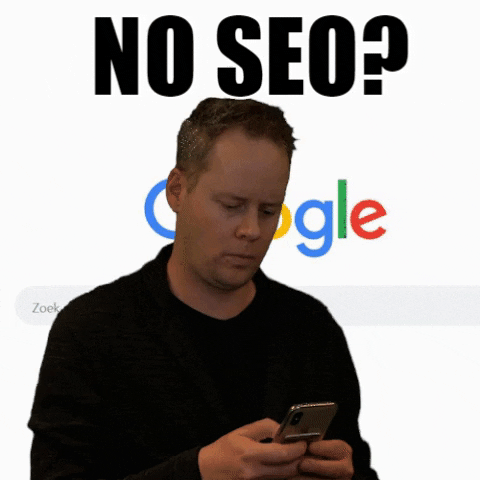 The SILO structure is essential when it comes to SEO. The page should have meaningful and straightforward structure so that the user can find the content easily. Separate titles and description for the easy post is mandatory. You have to optimize your image for search engines by adding the alt tags.
8.5 Page Builders
Make sure template package comes along with a page builder. The page builders are instrumental in creating a webpage within minutes. You can also create a custom landing page and other user-friendly pages by just drag and drop method.
Some of the significant WordPress page builders for your amateur blog includes:
Beaver Builder
Divi
Elementor
Page Builder by SiteOrigin
Page Builder Sandwich
Thrive Architect
Visual Composer Website Builder
WP Page Builder
WPBakery Page Builder
8.6 Browser Compatibility
As we know, most of the people are using Chrome for browsing. But, you know one thing? Some people are still using windows internet explorer 6-9 versions for browsing. Yeah, that is a jaw-dropping moment. We don't understand why people are using outdated browsers for smooth browsing. But, the headache with an amateur blog is they should make sure the browser compatibility with their template.
If your new theme is not browser compatible, there is a chance you might drop some traffic. But, today most of the templates are browser compatible, and you should check with the developer as well.
8.7 Supported Plugins
Is your theme providing any premium plugin for free? Then, it should be a bonus for you. Some of the developers are giveaway premium WordPress plugin with there templates. The plugin could be a page builder or slider plugin or any contact, email list building, etc. The plugins are mostly run if you are using WordPress as your CMS.
8.8 Ratings and Reviews
Did you check the online matrices of the selected template? You should read the reviews before buying the model. By doing so, you will get a clear idea about how the template works.
8.9 Support Options
Does the template developer provide any support for your purchase? Mot of the template comes with one year support, and you can extend it by adding some extra money. If the model provides any support for at least 1 year and you don't have any technical skills on-page development., then you should not buy that template.
8.10 Number of Downloads
Check the number of downloads. If it has too many downloads the, we'll say you have to stay away from it and look for something unique or custom designs.
8.11 Price
Last but not least, in the website template choosing process. How much is the price? Does it cost more than $100? If you have a limited budget for the template, you don't need to buy any expensive model. Look for something in between $50-$100 instead. But for a custom design for your amateur blog, you may have to spend a tremendous amount of money. It depends on how you negotiate with the developer.
9. Set No-indexing
Most of the development people are forgetting this critical thing. You have to set your domain no-indexing before the development of your website. Because, when the site is on development mode, it will create a lot of test pages and will be indexed in google search automatically. Later, you can see a lot of testing pages indexed in the search engine. This behaviour may affect the user experience negatively.
If you are in WordPress, you can go to the settings on admin panel and click the reading option. At the end of you can see an option called search engine visibility. You can select this option to discourage search engine from indexing your website. When the development phase completed, and you want to index the site uncheck the box and save.
10. Lack of Basic Pages
When the development phase is complete for your amateur blog, you must create the primary pages. The underlying pages include who you are the terms and conditions and any other disclosure on your blog.
Some of the critical basic pages for any amateur website includes:
About Us
Contact Us
Privacy Policy
Terms and Conditions
Affiliate Disclosure (Optional, Include if you are using any affiliate links on your blog)
11. Forget to verify your Domain for Search Engine
Now, your amateur blog is almost ready. But, did you create the Google search console (webmaster) account for your domain and verify it? If your answer is no, then you must do it for both google and bing. Because if you didn't test your area, it hardly gets indexed in SERP and checks your website issues.
You can go to this link and verify your domain with google. Click to this link for bing webmaster verification.
12. Quality Content
You might hear that "Content is the King" yes, as the quote says the good contents are the king of any website. Writing quality content is very hectic for any amateur blogger. But you can be good at writing when you tried for it. You need to read many blog posts related to your niche for better ideas. But, if you think you can never do that or you don't have enough time for writing a better check with good content writers. Some of them charge .01 to $1 for a single word sometimes more than that.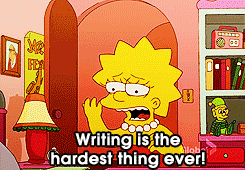 Most of the amateur blogs have filled with low quality and poor content. They are the urge to create a mass number of articles in a short interval of time. But, this is the worst thing for your amateur blog. You can't be a Neil Patel, Harsh Agarwal and Kulwant Nagi on the first day of blogging. All you need is patience and consistency.
Let's check some crucial mistakes most of the newbie bloggers make in the content section.
12.1 Copying other content without giving source
Most of the newbie bloggers are get stuck with quality contents for their blog. And what will happen next? They will start copying contents from other related blogs without even giving a piece of source information. Very bad isn't?
People are putting so much effort and time for writing good quality content. But, you are copying their complete effort in seconds. Do you think you are smart? Hell NO! If you dare to copy someone's content without their consent, you will end up with big troubles. The content owner can raise a DMCA complaint against you, and finally, it will mess up everything you have got.
12.2 Spinned Articles
Are you using spun articles for your blog? We do not recommend this method of generating massive contents. You can turn the materials for any article submission site, but for money, the website doesn't ever do it. Most of the spun article posses on soul and value with the readers. If you still need of pinned items you go with WordAi which one of the best-spun article tool in the market.
13. Lack of Using varieties of content media types
Now you are started publishing a post on your amateur blog. Some of you can write a 500 words post to 2000+ words in a day. But if you go for only text-related content on your blog, the user might get bored and skip without reading it. So, to engage readers in a post is not a big task, you must include some varieties of content media types. Let's discuss some of the content media types you can include in your amateur blog.
13.1 Royalty Free Stock Images
As the name indicates, few of the stock images are royalty-free, which means you can use it without spending money. There are plenty of royalty-free stock image sites are in the market which cab used for amateur blogging.
13.1.1 Top 10 Royalty FREE Stock Image Sites are:
StockSnap.io
Pexels
Unsplash
Burst (by Shopify)
Reshot
Pixabay
FoodiesFeed
Gratisography
Freestocks.org
Picography
You can use images from the above-listed websites (If they are asking for credits, you must do it) with or without giving any credit. But, when you use too much number of royalty images or using the same model twice or thrice, it will lead to a burden.
13.2 GIF Content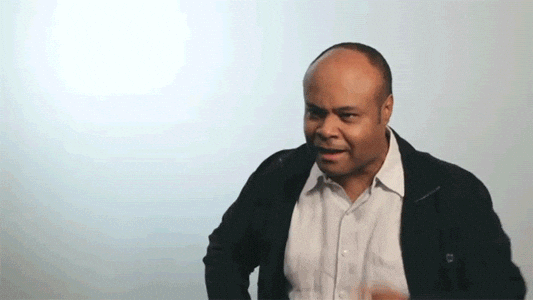 Gif contents are beneficial for engaging the user. Some of you may have noticed that we are using gifs on our blog. You don't need to download the gif image. Just copy their link and put into your website as HTML code or URL.
13.2.1 Top Gif Websites List include:
GIPHY
Tenor
Reddit
What Should We Call Me
GIFbin
Hulu's The Perfect GIF
Awesome GIFs
13.3 Infographics
Using infographics is a mind-blowing idea for better user engagement. Either you can create an infographic for an amateur blog, or you can search google for the free ones. But remember the infographic content should match with your topic relevance.
13.3.1 Best Infographic Websites List include:
Visme.co
Easel.ly
Visualize.me
PiktoChart
Canva
Infogr.am
Venngage
13.4 Slide Show
Slide Show is one of the vital media types we can use along with the content. But before making any slide, make sure the relevance in the post. You don't need to inject these slides for the sake of increasing user engagement rate.
13.5 Podcast
Podcasts are the future of content marketing. Recently we have seen that most of the established websites are using the podcasts on their blog. Since you are an amateur blogger, don't need to fast up things. Take your own time to study the process of creating a podcast and apply.
If you are interested to learn the podcast, we suggest you hear some clips from Neil and Eric on their marketing school blog.
13.6 Video
Embedding a video into your content is the best way to increase the user engagement rate. You can check video related to your topic on YouTube and copy the embedded code. Paste the copied code on your amateur blog and increase the user retention as well.
We don't suggest you put all of the media mentioned above types on your amateur blogging post. Just make sure which is more important and relevant for your niche.
14. Inconsistency in Blog post Publishing
Consistency is the key to any business. If you are not stable and consistent, you will become lazy, and things will get messed up. If you have passion towards your blog, you must be consistent in publishing a blog post.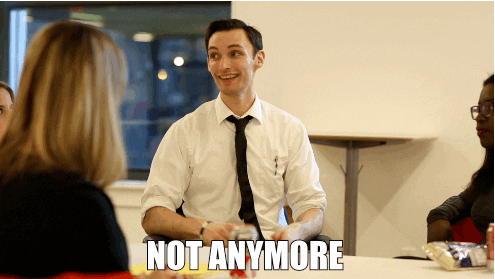 Being consistent in blogging does not mean you have to publish an article daily. But, if you can do so, it will be very beneficial for your amateur blog. Either you can edit 2-3 posts per week or just one position with 2000+ words also fine. But it should be consistent. Today published one post and the next day three post does not mean your own the track.
Thus, be steady and consistent for publishing your blog posts.
15. Ignoring user experience
Are you trying to ignoring the users worst experience on your blog? Then you are amateur blog finished in no time. You cant stay away from the user experience because when you can't fulfil their necessity, they will step out from your site.
The user experience is a vast section in which you need to research and find out more. Approach your amateur blog as a user, not like as the owner. Go for a random walkthrough on your website using different devices types and browsers. If you research properly on your website finally, you will have a clear idea on the user experience.
Check all the issues found on the walk through the process and fix them immediately. Website walkthrough is not a one time process; you can audit your website using any online free tools.
16. No Planning for Email List Building
Do you have any email list building strategies initiated on your blog? No? Then you must. Create a listed building for any amateur blog is very important. By collecting email from the users is crucial for any business. You can use the list of email to send your blog post, weekly newsletters, special offers, affiliate products, etc.
Some of the Important Email List Building tools include:
OptinMonster
Ninja Popup
ConvertKit
Hello Bar
Optimizely
Unbounce
Rafflecopter
WooBox
Thrive Leads
Optimonk
Most of the newbie bloggers are forget to collect email from the users. So, don't waste your time signup with any of the email mentioned above list building tool and start building your list today.
17. Ignoring Social Media Marketing and Devoting too much time to social media
Did you create a social media account for your amateur blog? If yes, good. But, if not make your social media presence today itself. You can create many different social media accounts but make sure you are on Facebook, Twitter, LinkedIn, Pinterest and YouTube. These are major social media where you can get more traffic for your amateur blog.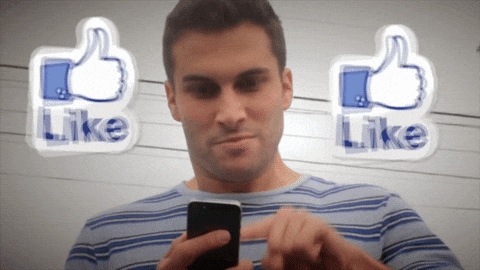 Before making any social media account, make sure it is relevant for your amateur blog niche.
You have created the account, Posting contents on social media accounts will be the next step. Think you a have 2000+ word rich content on your blog with no social shares. What will happen? Nobody is going to read that, right?. Here comes the importance of social media. Sharing your content on social media will increase the brand value of your amateur blog.
But don't spend too much time on social media management. If you are spending more time, there is a chance you will get distracted from the topics and waste of time. If you have enough budget, you can hire a professional social media marketing executive.
18. Poor Knowledge in Search Engine Algorithm Updates
Do you know what Google Penguin, Panda, Rank Brain and BERT algorithm is? Yeah, some of you might hear about these algorithm updates from Google. If you are a blogger or SEO professional, you must know about these algorithm updates because these updates can take effect on your website health directly.
If you are an amateur blogger, you can read the complete history of Google algorithm updates from Search Engine Journal website.
19. Lack of Knowledge in SEO
If you have a passion for blogging, then you might know about search engine optimization, aka SEO. But, few of the amateur bloggers do not know about SEO, and it's importance in blogging. Without proper SEO optimization, it is tough to rank any website in the SERP. Generally, SEO classified into two categories.
19.1 Onpage SEO
On-page is the tactics we should implement inside the blog. On-page, seo includes updating the title, meta description, keywords, image alt tags, URL structure, content length, etc. Make sure you have only one h1 tag on every page. To learn more about Onpage SEO you can read articles from backlinko here.
19.2 Offpage SEO
As the name indicates, all the activities used to optimize the SERP comes under the off-page SEO. Offpage is very important for amateur blog ranking. Link building and content marketing are the critical things we should perform under the off-page seo. To learn more about Offpage seo, you can read the ultimate guide on Neil Patel website. 
20. No Paid Promotion
Now you have high-quality contents published on your amateur blog. But, if you did not promote the content no one ever going see that. SEO can rank your keywords, but it is organic and very time-consuming. It depends on the competition of the keyword. Suppose, if you want to rank for a search keyword instantly you can use the ads platform.
PRO TIP: Perform a mixture of Paid and Organic Promotion for your Amateur Blog.
Most of the search engine has there own ads platform for their customers. If you would like to higher in google, you can sign up with Google Ads (Formerly Google Adwords) and create your campaign.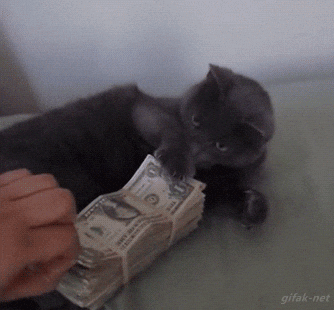 The best feature of paid promotion is it posses the quick results. If you are doing seo, it may take a month to a year for ranking a keyword, but with the development, you can be on the top when the campaign is approved. We suggest you perform a mixture of organic and paid promotion so that the search engine identify your website quickly.
20.1 Google Ads
Google Ads, formerly Google Adwords, is the best way to start your promotion. Go to the google ads and signup using your Gmail account. We highly suggest you promote your amateur blog because it is brand new. The dashboard is very user friendly so that you can quickly launch your campaign within minutes. Google provides coupon codes for the new users, so, don't forget to check your email.
20.2 Bing Ads
Bing is another search engine marketing platform where you can create and run paid ads. The process of creating a campaign is the same as google. If you have any questions regarding the setup of a campaign, let us know in the comment section. You can signup for Bing ads here.
20.3 Facebook Ads
Facebook ads are the best in social media marketing. You can search your page followers, share your content with any targeted users all over the world in no time. Facebook ads are very cheaper than search engine marketing. You can signup for FB Ads here.
21. Engaged in Spam Link Building Activities
After you learned the SEO, of course, you have dig into the link building activities. Google consider link building is a spam activity. So if you dared to go deep and built a lot of links to your website, you would be trapped. Google penguin is one of its algorithms deals with link building activity.
Spam link building activities include creating 1000+ backlinks a single day. You can buy link building plans from various sellers but make sure they provide legit services. We never encourage you to buy any link building because you will be in trouble. Private blog networks to PBN are one of the significant spam link building activities.
If you have done the link building in the right way, you are safe and secured. But don't ever try to deviate from the path.
22. Website Automation Approach RPA
Robotic Process Automation is the upcoming trend in amateur blogging. The automation process includes creating a blog, publishing content, building links, and promotions. How can it be an amateur blog mistake? RPA is useful, right?. It is good, but sometimes people are tired of manipulating the ranking in a search engine by using the automation. There are plenty of bots that are available to create content and manage your marketing activities.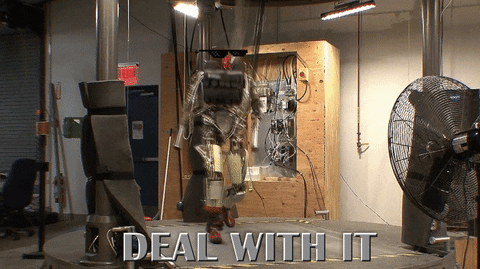 By using automation content creation, the quality of content will be compromised. Most of the articles spun, so it very hard gets rank in the SERP and carefully to understand for the users as well. We are not recommending to perform any bots approach for your amateur blog or money site.
23. Never listen to your mentor or experienced person in your Niche
Are you an amateur blogger? If yes, creating a website marketing plan will be hectic for you. You need to do everything from a to z. But, you have no idea where to start. When you have any starting problem or stuck with somewhere else, you have to seek for help. If you have any mentor, you must let him know about the situation. He will help you with this.
But, sometimes, we have seen that the amateur bloggers hesitated to ask for any help. You don't need to be ashamed about this. Everybody was a newbie when they started something new. But, remember you should follow the advice from a mentor or experienced person. If you did not listen to them, you might go deeply with the problem.
24. Comparing your website with well established blog
You have started a new blog, writing new posts every day and shares in social media. But, you are getting just 50-100 daily traffic from all the sources. Sometime you might feel bad, but we assure this is a good improvement for the amateur blog.
PRO TIP: Start as small and scale it. Remember, Rome was not built in a day.
Never compare your blog with any other website in the SERP. Maybe they have a domain age of 5+ years and well established in the market. All you need to do is continue with what you are doing now. Start as small and scale it.
25. Scared to invest money on the Marketing Tools
We have discussed the promotion method for the amateur blog previously. And this topic related to marketing tools. As you know, there are plenty of marketing tools available to increase your efficiency. Some of the tools are FREE others are paid. Most of the marketing tools are providing a minimum of 7 days full access to there tools. You can make use of it.
Investing money on the best marketing tool is not a waste of money. For example, Semrush is the one the best competitive research tool which helps to spy on your competitor website. By using the semrush tool, you can get keywords of your competitors and their backlinks as well. Spending money on this kind of tool is an investment.
PRO TIP: If you don't have enough money to buy tools, go for the group buy option.
26. Lack of monetizing method for your blog
Did you ever think about the monetizing method for your amateur blog? These methods used to make money form your blog. One of the main reasons newbie bloggers fail is finding the best monetizing way for there blog.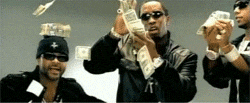 The best monetizing method for amateur blog includes:
AdSense, MediaVine
Affiliate Marketing
Create Online Courses
Directly Selling Ad Space
Host a Coaching Service
Offer Your Skills
Paid Reviews from Clients
Selling Digital Products
Use a Donation Button
27. Poor Relationship Building with the experts
Connections are strength. Relationship building with bloggers is essential in amateur blogging. You can use the connection to improve your knowledge and create excellent brand awareness as well.
If you are making this mistake, you are losing a great potential marketing strategy. Find the experts in blogging is very simple; just browse through any niche related forum, Facebook Group, you can easily find them.
27.1 Take interviews
Interviewing with experienced and experts can drive more traffic to your blog. You can share the interview videos on social media to improve the awareness of your amateur blog and make your relationship much more substantial.
27.2 Record Podcast
Record podcast with the influencers, experts are the best way to engage people on your blog. All you need to do is find a better niche, relevant topic to discuss with the experts.
28. Lack of Interest and Failed to Stick on the Plans
The amateur blog will take some time to rank and perform higher in the SERP. Losing interest and failed to stick on the planning is very usual in the newbie blogging. People can quickly get lazy if things are taking to much time to complete.
29. Patience is the Key – Never let it go
Remember, your amateur blog is long term, and the result will come soon. Don't quit so early. All you need to do is stick on the plan and finish your task as per the policy., this is why we need a complete plan for blogging at the beginning.
30. Wrapping Up
Are you bored? Haha, I appreciate it when you read this amateur blog article completely without skipping anything. The article has more than 6000+ words, and you need at least 15-20 minutes to understand completely. Thank you for spending that much amount of time with us.
I hope you all enjoyed the article 30 Amateur Blog Mistakes Every Newbie Makes [Ultimate Guide]. Before concluding, we believe you will follow your passion and be consistent, make a plan, and execute appropriately without quitting so early. And remember, patience is the key.
"As you sow so you reap"
If you have any comments on the amateur blog article, feel free to let us know in the comment section.