Have you heard about recent updates in the amazon affiliate commission rate? Yes, I hope you all aware of this news. We must say this is a black day for all affiliates who relayed on the amazon affiliate network. And sadly, we are also one of them.
As we all know, during the COVID-19 pandemic season, all peoples and companies are struggling with there business. People are dying, running out of food, losing their dream jobs, and the situation is becoming worse than ever. Is it terrible, isn't it?
When the pandemic started, I think most of the full-time employees started work from home, and they also step out to learning about the make money from home strategies as well.
Why Affiliate Marketing ?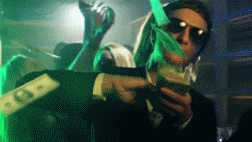 As an affiliate marketer, we know that affiliate marketing is the primary way to make money online. For some people, it is a part-time job, but on the other hand, there is many people's primary income source relay on affiliate marketing. They are earning well like you can earn $100 per month to $infinity if you mastered in the affiliate marketing. The main benefits of affiliate marketing are freedom of life, no boss hovering, no large targets, and no hectic work schedule, etc.
Amazon Slashes Commission Rate for Affiliates
A few days ago, I was planning to buy an authority domain for the new niche site project. It costs hundreds of dollars in the auction. But I have missed the opportunity due to some technical glitches, and now I think I'm blessed. I saved hundreds of dollars 🙂
The latest update on the amazon affiliate commission rate is unpleasant for all of the affiliates. The commission rate reduced to very lower in history. They slashed the percentage rate to 3% on maximum.
Amazon Affiliate Commission Rate Before
Lot's of discussions are circling in the forums and group regarding the future of amazon affiliate marketing. Why the commission's rate reduced? Is this because of the COVID -19? Should we seek for amazon affiliates? Will they increase the price in the future? There are plenty of unanswered questions that are spreading through the blogosphere.
Amazon Affiliate Commission Rate Now
Amazon Affiliate Sucks, What Next?
There are plenty of affiliate networks that are out here in the market. But affiliate marketers are the people who bring amazon at the top of the competition. They worked a lot for the content and invested huge money in the marketing processes. But, see how it's all gone in a blink of eyes. The new commission rate will be applicable from 20 April 2020.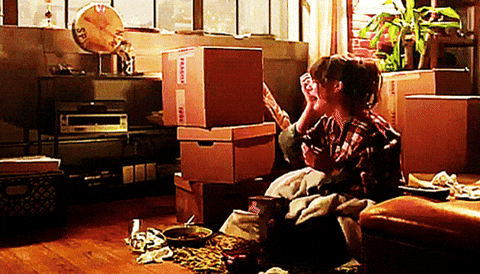 A good affiliate marketer never engaged in a single source of income. They put all their efforts into different buckets. And the time has now come. So, they should change their gear and act in mixed mode. Apart from amazon affiliate, there is plenty of network in the competition.
Some of the highest paying affiliate networks include:
Click Bank
Jvzoo
CJ
eBay Partner Network
Rakuten
Shareasale
If you would like to join another affiliate network you can read our blog post about top affiliate networks here.
Are You Afraid To Find Your New Cheese?
Are you still afraid to change your mind and move on? Then you are losing the game. Don't waste your time and resource for the business which make no impact and have no future. Let me quote my all-time favorite quotes from the book "Who Moved My Cheese" by Spencer Johnson.
Wrapping Up
Finally, we need to make a decision now. Should we still focus on the amazon affiliate network with a maximum of 3% commission rate or change your focus on the other high paying affiliate networks?. The choice is yours and doesn't waste your time because one day you will be regret what you have done in the past.
Did you read the book titled "Who Moved My Cheese" by DR Spence Johnson? If not, this is the perfect time to read. Find your new cheese and grow your business today. If you have any thoughts running through your minds, let me know in the below comment section.