If you have been updated your Facebook app in the last three days, you might have noticed something new—a Care emoji reaction, which comes along with Like, Love, Haha, Wow, Sad, and Angry. Indeed, many of us remain confused about the meaning of this new reaction that features a face emoji hugging a heart.
To make it more clear, Facebook itself came to the forefront and notified in our news feed that: "Even Apart, We're In This Together."
It explains, "We've added a new reaction so you can show extra support while many of us are apart. We hope this helps you, your family and your friends feel a bit more connected."
Yes, Facebook's new emotion/emoji expresses your care for someone or something in this tough time of the Covid-19 pandemic. As a person, you can share this emoji with any person whom you want to hug, but you can't do it due to the government-declared lockdown. Put differently, this emoji means a way to keep in touch with your family and friends who are in the distance.
However, a large number of us haven't received the Care reaction in our application yet. Though we have updated the app after the Care emoji outbreak, many of us still left without the new response.
How Do You Get Care Emoji Reaction?
According to Facebook's promise, the Care emoji is likely to be introduced with every user within a particular time, which is quite so soon. However, a significant number of users have arisen complaints on Twitter that they haven't received the new emoji on their apps.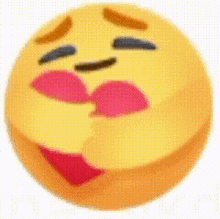 "I've already updated the Facebook app, but I still don't have the care emoji. Why!."
This is how one user enrolled his complaint on Twitter. On the other hand, some users exhibit their humor sense by utilizing this situation, and one person tweeted, "My girl left me for a bloke with the care react while another said finally got the 'care' react on Facebook… I was feeling so left out without it."
Whatever may be the scenario, the answer from the Facebook team regarding emoji complaints is probably that you haven't updated Facebook from the app store. So, you must make sure that you are updated with the newest Facebook version. Once you have done this, go to the Facebook app and check whether the emoji is appearing or not. If it is not so, try to re-install the app and check again.
If it is still not appearing, be patient. Now it seems the social media giant introduces the Care emoji to a certain number of users at a time, which means that you will get the react so soon. Because Facebook promises that every single user will be surprised by the Care reaction when they will open the app in the coming days.
Yet Another Care Reaction
Along with the Care emoji reaction, Facebook has also introduced a new purple/pink heart emoji on Messenger. This Messenger reaction also symbolizes users' caring for their dear ones, and it launched at the same time as the Care reaction.
And, it is notable that both these reactions have introduced after Facebook's recent announcement, explains it will begin showing messages to people who have interacted with misinformation about Covid-19, guiding them to official advice from the World Health Organisation (WHO).