WordAi Review: Irresistible and Way Better Than Competitors
Eleven months back, when I switched my profession from Journalism to Content writing, I wasn't aware much about (perhaps not at all) the fundamental lessons of writing, especially business writing. I was managed and trained by a qualified team leader who gained mastery in writing business and personal content.  
From him, I started learning the fundamental lessons of professional writing.
He introduced me with several rules and writing styles— what I should remind, follow, ad apply while producing a readable content. Though he explained various steps and actions to attain it, I still remember that he was emphasizing and sticking on a particular factor; repeated it a hundred times to me, and spent more time explaining it. It is nothing other than the necessity of 'rewriting'. 
He made it very much clear to me that only rewriting can make content excellent and readable to the audience. 
By following his guidelines, I started spending plenty of time to rewrite my content— to structure better sentences, edit grammatical errors, and choose suitable words. 
That was the real-time I came to know how complicated the rewriting process could be.  
I struggled to bring the best article to the table after rewriting my content multiple times. And, I longed to get a second hand to help me in this regard.
At that time, I noticed that many of my co-workers were widely using several tools available on Google to rewrite and polish their content. They effectively utilized WordPress auto spinner and similar items to offer a hand for themselves.
But, the biggest contradiction that I realized in their procedure was that none of them was satisfied with the competency of such digital tools. They kept complaining about the unnatural and futile output provided by those tools every time they use it. With this, I understood, there is no point in depending on such aids. 
After a while from then, I too met critical situations, and I was required to produce multiple contents daily. Later, rewriting seemingly became a severe headache for me as well. So, I had no other options than embracing a digital aid to rewrite my content. 
That necessity guided me to explore WordAi, one of the competitive alternatives to Spin Rewriter and the best tool for rewriting content. 
When I came to know about WordAi and started using it, I got to see a variety of unique features offered by the innovative tool and its several levels of application on our content. And, I became familiar with the rewriting tool so quickly and shortly. 
Now, here I'm thinking to shed some light on the WordAi tool with people who are looking to embrace a better rewriting aid.
1. What Is WordAi?
As we all know, Ai is a term that stands for the most innovative Artificial Intelligence technology. Thus, the team coined their tool's name like 'WordAi' to describe themselves as an advanced game-changer technology that could create artificial magic with words.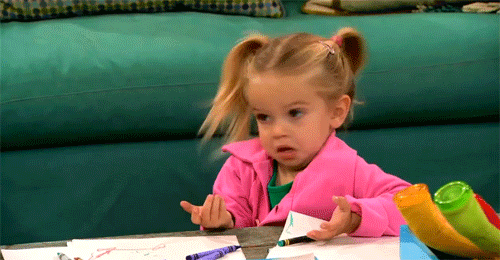 Alike the name, the tool automatically rewrites content, even lengthy articles instantly. One of the most significant advantages of WordAi is that it is a multilingual platform that supports English, French, Italian, and Spanish. As a user, what we all need to do is copy our content and paste it in the given workspace so that the tool will provide human quality articles by rephrasing each sentence, connecting one word to another, even one paragraph to the next.   
WordAi's official website illustrates, "Unlike other spinners, WordAi fully understands what each word content means. It doesn't view sentences as just a list of words, it views them as real things that interact with each other. This human, like understanding, allows WordAi to automatically rewrite entire sentences from scratch. This high level of rewriting ensures that Google and Copyscape can't detect your content while still remaining human readable!" 
This means that WordAi seemingly differs from other spinners by its way of conceiving the sensitivity of words—not just as several names, but an array of organs that give life to the sentence. It considers each word, its meaning, and multiple levels of application and rephrases accordingly. So, a reader would never feel that the content has been written by a digital tool, but a human writer. 
Moreover, WordAi opens the door to a digital content war for writers to pertain to a competitive rank among other opponents or colleagues in the sector. 
And, to achieve this, WordAi initiates advanced processes before even begins spinning. Firstly, it analyses the whole article and understands what it is all about. This analysis enables WordAi to write the following content and document level turns with an excellent level of clarity and quality. To perform this, the tool adopts personal writing styles; means, it arranges words, synonyms, and punctuations to give a natural sense to the sentence.
Making it more convinced, WordAi's official website remarks the below example: 
Original Sentence: Nobody has been arrested by the police officers, but the suspect is being interrogated by them. 
Automatic Rewrite: Law enforcement is interrogating the defendant, although they have not detained anybody.
After this, the website also illustrates its functionality to provide better clarity to its users:
WordAi not only understands what each word means but also how each word interacts with each other. 
It looks for possible ways to rewrite your article based on what the item truly means.
WordAi will often completely rewrite sentences, so they share nothing in common with the original sentence.
This means, your article is unique and can't be detected by Google as spun content!
So, as users, we need to login to the website (we are avail of the three days free trial as well) first to subscribe to the tool. Once the login is done, we will be automatically introduced to the WordAi tool and its several offers. 
My personal opinion is that you can go for the WordAi free trial version before paying and purchasing it. Because three days are well enough for a user to analyze a digital tool like WordAi. Once you are done with the free trial and find it is worth to invest for it, you can go for the premium version. So, it won't be a loss for you in case you find it is useless to invest in it.  
Besides, the team claims that WordAi is perfectly capable of integrating with several tools by using API. And, it processes three spinner styles, namely; Standard, Turning, and Foreign Language Spinner. 
2. What Makes WordAi Unique?
Unlike other solution providers in the market, WordAi strictly ensures human quality content, which makes the tool unique and competitive. 
That being said, below are the unique features that WordAi ensures to its users. 
2.1 WordAi has a Vast Knowledge about Synonym 
As a writer, one of my primary concerns is that the application of words and synonyms at a suitable position. Perhaps, this is the typical headache of the vast majority of writers today. WordAi effectively resolves this challenge by identifying the exact word that suites for a situation and fit it accurately there.
2.2 WordAi Rewrites Paragraphs in a Quick  
This is a common feature offered by every content spinner. However, no solution provider is perfect in this regard since the lack of quality and naturality of the content.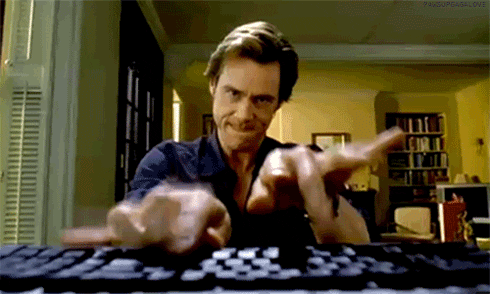 On the other hand, WordAi understands the entire sentence (not just words), and it realizes what does it really means to the reader. And, it connects sentences and paragraphs according to that, rephrases the entire content in a quick.
2.3 WordAi Identifies Ideas and Concepts of a Content
The first thing that WordAi does with a given content is reading and understanding its meaning to the soul and depth. This understanding enables the tool to produce high-quality sentences and paragraph spins that are different and unique.  
And, when all these procedures finish off, the user will receive an entirely different content with new words and sentences; but in the same meaning. 
2.4 WordAi Writes Attractive Titles 
One of the biggest headaches faced by the vast majority of writers (including me) is writing an attractive title to their article. So, many of us have that doubt, how software can make this challenging task possible with its artificial functionality. And, this where WordAi receives global attention. 
Since it conducts extensive reading before spinning, WordAi quickly realizes the summary of the article and generates the most suitable title for it. Such claims mostly overtake that of human-written ones. 
3. An Advanced Standard Spinner of WordAi
We have all done with the unique characteristics of WordAi. Now, let's look at its various features and understand it in length. 
Before this, you need to log in to your WordAi account to make the procedure more comfortable. Once you are logged in, you will find three spinner options on the website. So, go ahead to that. Those are named as Standard Spinner, and it provides an opportunity to paste your content to spin it. 
1. First Spinning Quality Setting – This enables a user to choose the quality of the content that they want to spin from WordAi. It also provides seven options; Extremely Unique, Very Unique, Unique, Regular, Readable, Very Readable, and Extremely Readable.
2. The Second Spinning Quality Setting – This feature allows a user to decide whether the WordAi needs to rewrite their content automatically or not.
3. The Third Spinning Quality Setting – It enables users to finalize whether or not they want WordAi to automatically rephrase their content. And, this seems one of the most effective ways to produce unique content.
4. The Fourth Spinning Quality Setting – This is a feature that allows users to decide whether the WordAi needs to automatically spin the given paragraphs or not. This is also an alternative to produce high-quality, unique content.
3.1 The 5 Types of Spinning Quality Setting in Turing Spinner
1. Very Readable Content: This feature is highly recommended if you are looking forward to producing the most engaging and readable content. WordAi efficiently rephrases sentences and rewrites the entire content in a very 'readable' manner, which seems more direct and attractive. 
But, it is crucial to keep in mind that the prime goal of this feature is to produce readable content, not unique content. Thus, users must compromise with its uniqueness.  
2. Readable Content: This is a feature that is highly recommended for beginners who have never done an article spinning. Because it ensures and upholds the balance between both the quality of content and its uniqueness. Through this, WordAi strictly provides the high-readability of the article that other providers fail to perform.
3. Regular Content: This feature is an absolute necessity if a user wants to make an article tier for only one. This feature also retains the quality and the uniqueness of the content as other ones.
4. Unique Content: This feature is beneficial once the user looking forward to producing exclusive content, which is indexable by the search engine. 
Regular content and Unique content are similar in many ways but differ in only one regard-the usage of synonyms. Moreover, the content mostly looks very difficult to read because of the presence of competitive keywords and unique sentences. 
5. Very Unique Content: This is the latest feature added by WordAi to its users. This feature enables us to make content indexable. It rephrases the content by replacing words and fitting suitable synonyms; which provides a different look to the draft. However, that too would be tough to read most of the time.
4. Important Features of WordAi
1. Foreign Language Spinner: One of the specialties of WordAi is that it can automatically optimize and understand the content and rephrase sentences and paragraphs according to the language in it. 
To facilitate WordAi, the software allows three languages (French, Italian, and Spanish) other than English.
And, here, WordAi ensures a textbook that is similar to Turing spinner but differs in spinning settings. Plus, it provides a comparable process— copies and paste the text in the workspace, and proceed with the 'spin now' button. 
And, once it is done, the user will avail options to edit spintax. 
In short, the Foreign language spinner facilitates the functionality of the editorial team, and it is slowly emerging as a challenge to human writers.  
2. Custom Synonyms: This is a sub-menu that a user can find once he/she logged in to the WordAi account. This option enables users to add many more synonyms to the keyboard. And, it allows them to use the added words at the time of specific requirements. I.e. WordAi gives prominence to the custom synonyms added by its users.
Here is how you can add custom synonyms: First, you need to write the word, then write the synonym followed by the comma, and finally put other synonyms in the same line. This is the method to be developed if you want to add more synonyms. 
3. Protected Words: It is common that, while writing, writers need to keep some words unchanged and don't want to replace them by any other term. E.g. brand names, people's names, etc. 
Here is where WordAi's unique feature comes into the picture. It protects words that need to be unchanged and keep it the same through the whole draft.    
4. File Manager: This is a system store that saves users' files securely. It enables users to read and edit the article again whenever they require it. The poor condition is users need to keep it in the File Manager section.  
Once the process is done and users want to open it again, they need to click the article's name and go directly to the file that begins with the spintax.   
P.S: Here are the four download options that you can perform with the saved files: Download with Spintax, Super Unique Spins, Random Spins, and file deletion.
5. Limit Usage: WordAi permits a user by the usage of the number of words monthly. In Turing spinner, a user is allowed to spin only for 250,000 words. And, once the user crosses the limit, he/she will be charged with an additional $2 per every 10,000 words. 
This happens especially when an account runs in the default settings. Users can prevent this situation that charges extra money by changing the background in the Usage Info. They can enable the option 'Don't allow me to go over my limits' to make sure that their accounts won't exceed the given word limits. 
6. Pricing Plans: Basically, WordAi offers two varieties of pricing plans to users. One is a monthly pricing plan that costs $49.9, and the other one is a yearly plan with a $347 package for a year.
As we discussed earlier, users can go for the three-day free trial if they are not ready to invest the amount for different plans initially. Once they find out all the advantages and disadvantages, they can decide whether or not to purchase the WordAi premium version.
5. WordAi Review – Pros and Cons
Like any other software that is meant to facilitate the human workforce, WordAi also bears some advantages and disadvantages by its functionality and performance. 
5.1 WordAi Pros
Secure handling – Users are required to simply copy and paste the content on the given workspace and click the spin button to rewrite their draft.
Unlike other solution providers, WordAi can be integrated with several other digital aids and article builders (E.g. Article Forge).
It is the only platform managed by multilingual functionality. In addition to English, WordAi supports languages such as French, Italian, and Spanish. 
It provisions three days' free testing trail for users.
Unparallel synonyms and usage of appropriate words.  
The final product would be human quality content. 
5.2 WordAi Cons
WordAi only offers monthly and yearly plans, no lifetime plans, or anything else. 
Its premium plans cost higher than other solution providers in the sector.
A user is limited by certain word count every month. 
At times, the spinning process progresses very slowly, and it may take almost 10 minutes to get the final content. 
Wrapping Up
With all this analysis, I can assure you that, while comparing to other solution providers and their services, WordAi is the most reliable platform we can make use of while writing. It ensures human quality content very quickly, which is something unachievable for other industrial competitors. And, this is the primary reason I'm recommending the software to hectic writers.   
Also, one thing to be added is, like a coin has two sides, WordAi also bears some negative features. However, those are insignificant, and we can leave it negligible.